Practice your putting at home with this unique putting mat and the Chirrp app. This is the perfect indoor putting mat for improving your putting.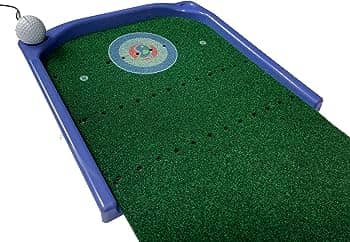 ​
Chirrp Putting Mat and System Basics
​
Graded Putts
All putts on this putting mat are graded on a scale from 0 to 100 based on the accuracy and speed of the putt and stored in the system to track users trends overtime.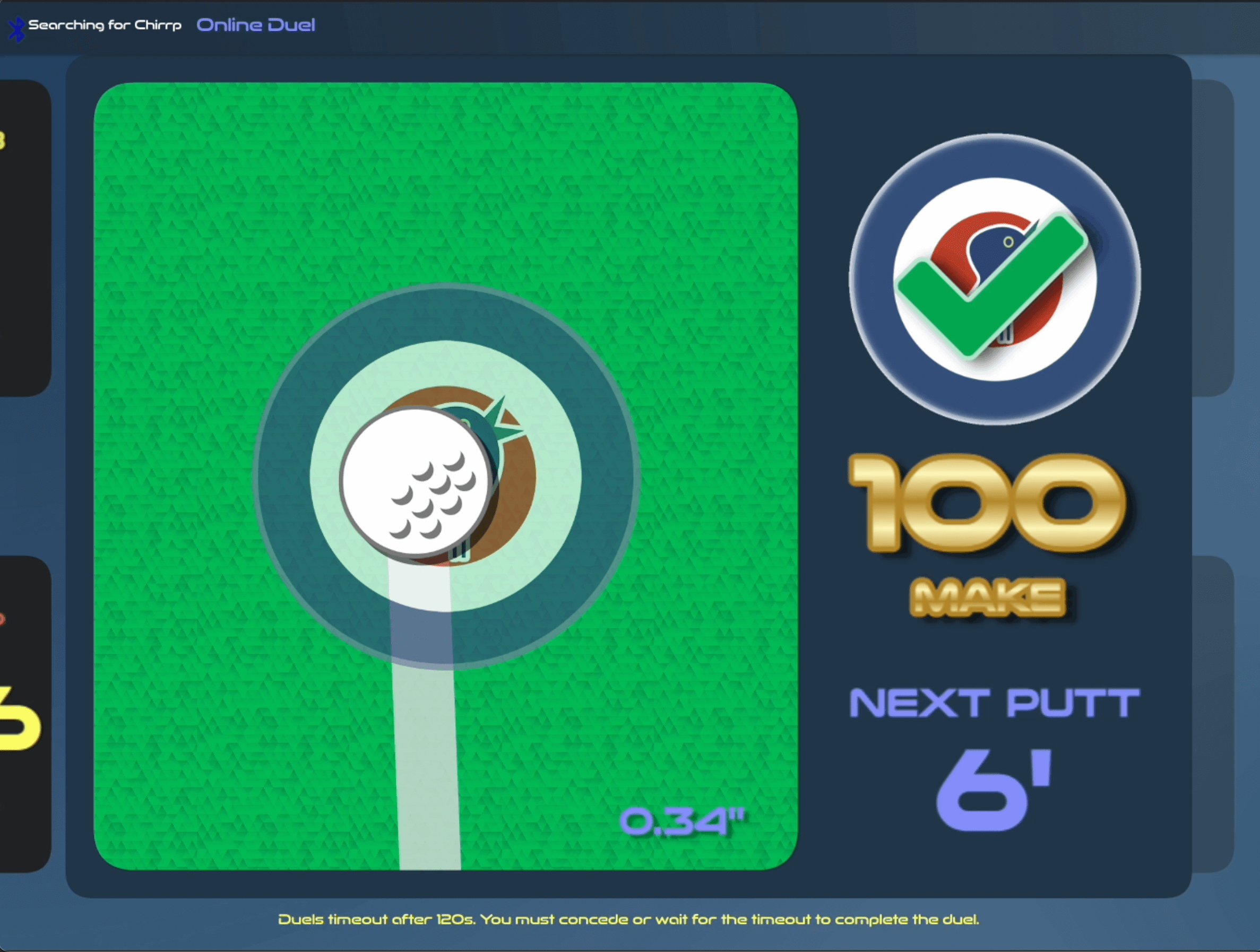 ​
Track Your Putting Stats
Use this putting mat to track your performance from 4, 6 and 8 feet. The Chirrp app is connected to your smart phone and will keep all your stats.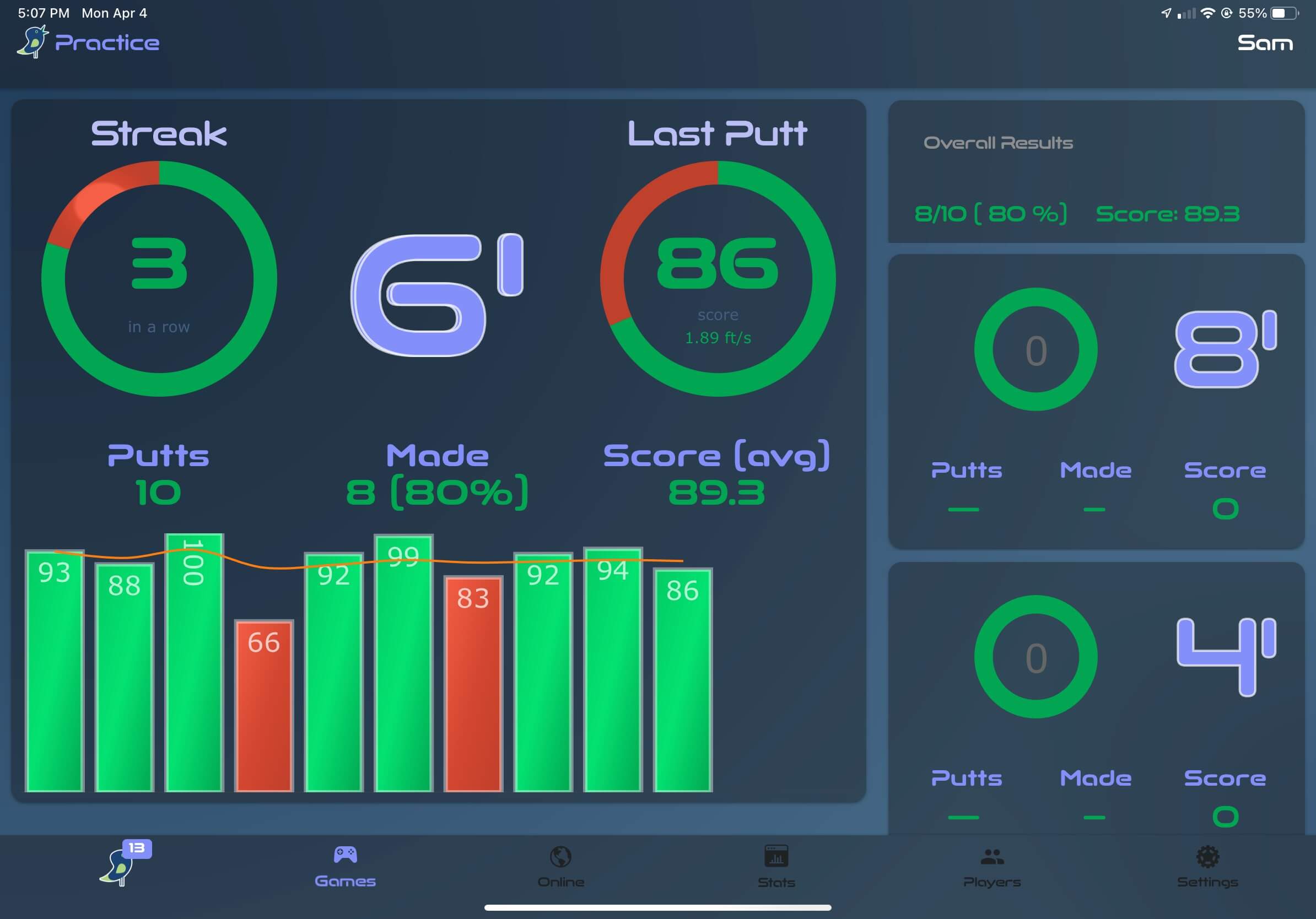 ​
Other Features
- Leaderboards
- Daily Challenges
- Games
- Online Play
​
How Can This Mat Help?
#1 Improve Your Speed and Control
#2 Get Feedback On Every Putt
#3 Challenge Yourself To Get Better